TGIF! Yass! Whether you're a student, employee or housewives the idea of weekend delivers a pleasant message about worry-free day to spend time with friends and family. Simply bring in the happiness to our life. So I'm going to answer questions about happiness that you can try too!
---
What food makes you happy? 
I will never get bored eating sushi – sushi sashimi or sushi rolls both of them work for every moment.
---
What song makes you happy?
Sigur Ros – Ágætis Byrjun (A Good Beginning). Some of my close friends know that I love Sigur Ros for my entire life and this is my favorite song. It was released in June 1999 and I first listened to it was in 2005. This song is surreal, so beautiful. Well, I don't understand the lyrics but it just gets me right. This is my happy song that I've once put it on my running playlist when I ran my first half marathon lmao.
---
What item of clothing makes you happy?
Anything sweater weather, really. The idea of wearing something big and comfort to cover yourself from this cruel world makes me realize this is my happy thing. It makes me feel wrapped in my blanket on a cold night.
---
What beauty product makes you happy? 
Girl, I'm a sheet-mask believer and I I love it more than lipstick. I feel great when all the goodness is soaking into my dry and sensitive skin. I forever need that 23ml nourishment every single day if possible. I read an article from TheKlog about this 7 Days Sheet Mask Challenge and it says that it would improve our skin condition and glow from within. I kinda agree with her and I'd like to write it in detail in another post. My current favorite sheet-mask is Klairs Rich Moist Soothing Sheet Mask (that's a really long name tho!). This guy is very rich in hydration and contains Centella Asiatica plant extracts that could calm my sensitive skin. I have tried several other brands but haven't found something like this one that makes me feel safe to use it every other day.
---
List 3 random things that make you happy?
One. Wake up early, breakfast, and go back to sleep. That's the happiest random things that make me happy. Double sleep in the morning sounds good for the weekend!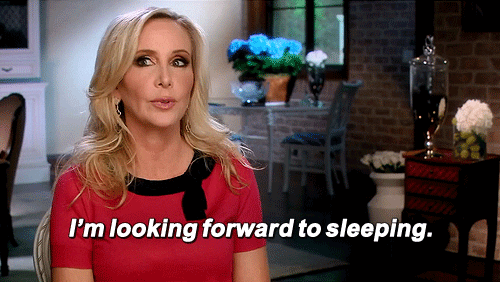 Two. Creating some random artwork. If you see in the other page on my blog, there I put some pieces that really personal and based on my preference. I did this since I was in college – it could be just a simple image composing, pattern, line, or gif set. For me, this is important to get a grip to my personal taste.
Three. Scrolling on Instagram food feed and making a must-eat list. Oh, that makes me so happy until I fall asleep dreaming about that delicious food. Weird. I'm weird. I know.
---
So, what makes you happy? Share yours and have a lovely weekend! xx